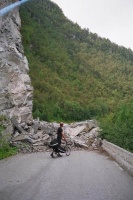 Oops, end of the road, Sundallsora, Norway (August 2002)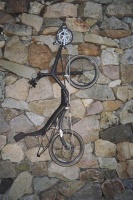 M5 Shock Proof hanging on work of art on the Lofoten Islands in Norway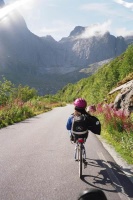 Anja on Shock Proof , Nussfjorden, Lofoten Islands, Norway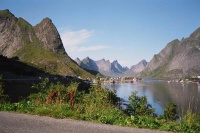 Reine, Lofoten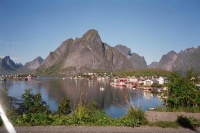 Reine, Lofoten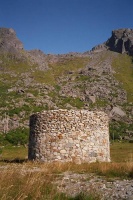 Lofoten, Norway, work of art from Toshikatsu Endo, Japan (1998)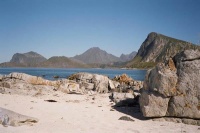 Lofoten, Norway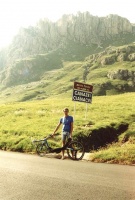 Italy 2000: Passo Pordoi, Dolomites, altitude 2236 metres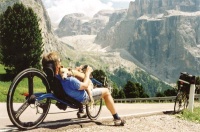 Italy 2000: with greyhound Shatci down the Shatci de Passo di Sella (2244 m). Shatci runs up all slopes and then mounts the M5 Low Racer to race down again with 90 km/h!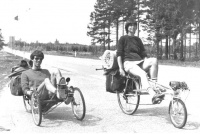 North of Denmark 1983. On the first trike and a Roulandt from Middelburg to Norway. Note the precursors of the Look-pedal on the trike.
No rights or claims can be in any way derived from the information displayed on this page.
© Copyright 2003 - 2021 M5 Recumbents / Vipers